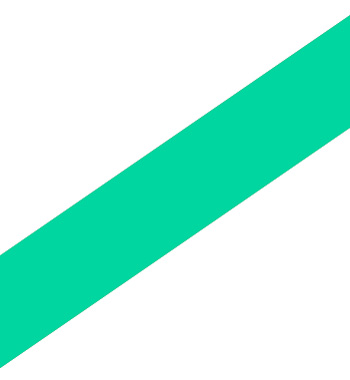 Presentation
Artistic Investigations into Fusion Research
Thursday, 26 January, 4.30 pm
News / Current Event
Artistic Investigations into Fusion Research
Concluding Presentation on David Simon's Master Series Residency at the Swiss Plasma Center
Location: Swiss Plasma Center, EPFL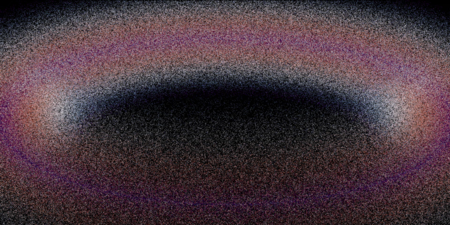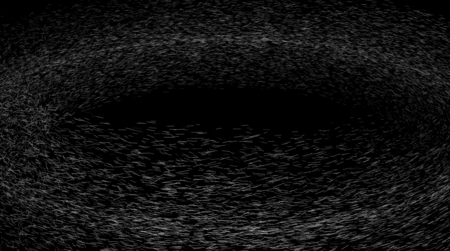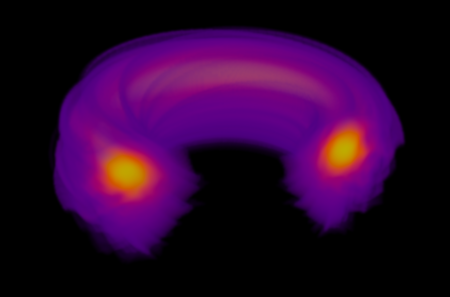 26.1.2023, 4.30 pm
Swiss Plasma Center, EPFL and on Zoom: https://epfl.zoom.us/j/64043238555
Language: Englisch
David Simon has joined the SPC as an artist-in-residence for three months as part of a Zurich University of the Arts' Master Series Residency. In his presentation he will give an overview over his activities during his stay, his exchange with researchers and show work samples that were produced during that time. He will address his initial aim to film plasma experiments in the Tokamak with a camera, his growing interest in traces of the Swiss Plasma Center's research history and then go into detail on the use of OpenVDB – a sparse volumetric data format used in the visual effects industry – to create visualizations of simulations (e.g. GBS) using the software Houdini.
The Master Series Residency is jointly curated and organized by the artists-in-labs program and the MA Transdisciplinary Studies of Zurich University of the Arts (ZHdK). It offers MA students of all departments of ZHdK the opportunity to apply for a three-months long, research and process based artists' residency at a science lab.
Latest Events
Matsharara, on the Lebitla la Ngaka and other projects
Lecture by George Mahashe as part of "Kein Kino"
Location: Kino Toni, Zurich University of the Arts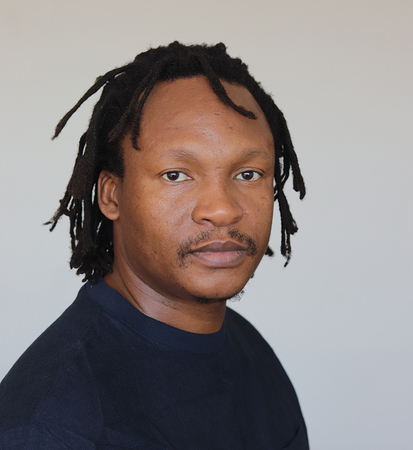 "Matsharara, on the Lebitla la Ngaka and other projects"
Artist George Mahashe will hold a lecture in the framework of the "Kein Kino"-lecture series at Zurich University of the Arts on October 17, 6.30 PM in Kino Toni.
Panel discussion after the lecture.
The lecture is open to the public and free of charge.
Born 1982 in Bolobedu, South Africa, artist George Mahashe operates within the wider field of photography, particularly at the intersection of anthropology, archives and artistic practice.
His talk will reflect on some thinking and meanderings behind the installation Lebitla la Ngaka, which formed part of the "Interfacing New Heavens" exhibition at the Javett Art Centre, Pretoria, in 2021/2022, which was co-curated by Sinethemba Twalo of the Javett and Irène Hediger and Flurin Fischer from the artists-in-labs program.
Mahashe holds a PhD in Fine Art from the University of Cape Town where he lectures as part of the Michaelis School of Fine Art.
George Mahashe has been a fellow of the artists-in-labs program since spring 2022 - together with the artists-in-labs team he is currently developing concepts for longterm collaboration at the interface of art and science between Switzerland and South Africa.
An event of the Department Design, in cooperation with the artists-in-labs program and Positionen & Diskurse, Departement Cultural Analysis.
The "Kein Kino"-lecture series in the fall semester 2022 is co-curated by Maike Thies and Flurin Fischer.
Artist Talk
Taiyo Onorato @ Kein Kino
Location: Campus Toni, Cinema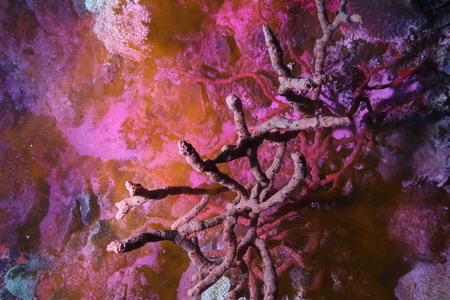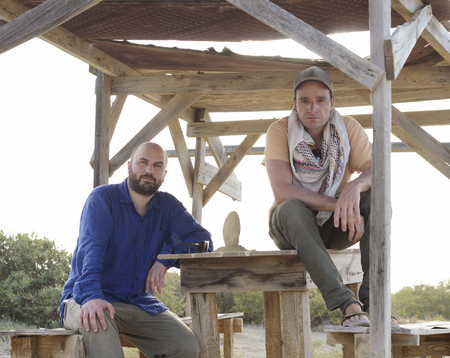 Please note the the presentation and Q & A will be held in German!
Taiyo Onorato und Nico Krebs (beide geboren 1979, Schweiz) arbeiten seit ihrem Studium 2003 in der Fotografieklasse der Zürcher Hochschule der Künste als Künstlerduo. In ihren vielfältigen Projekten und Ausstellungen steht das Medium der Fotografie im Mittelpunkt, ihre Praxis bein­haltet aber auch skulpturale Werke, Installationen, Filme und Buchpublikationen. Ihre Arbeit wird in­ternational in Museen und Galerien ausgestellt, darunter sind u.a. Einzelausstellungen im MoMa PS1 New York (2006), in der Kunsthalle Mainz (2011) oder im Kindl Zentrum für zeitgenössische Kunst, Berlin (2018).
In seinem Vortrag gewährt Taiyo Einblicke in die künstlerische Praxis des Duos. Ein weiterer Fokus liegt auf der kürzlich abgeschlossenen dreimon­atigen Residency am KAUST Red Sea Research Center - einer Kooperation zwischen dem art­ists-in-labs program (ZHdK) und KAUST. Eines der Interessen im Rahmen ihres Aufenthalts lag im Erforschen der Rolle des Menschen bei der Wiederbelebung, Veränderung und Gestaltung von (Meeres-)Ökosystemen.
Taiyo Onorato und Nico Krebs leben und arbeiten zwischen Slowakei und der Schweiz.
Der KAUST-Swiss Residency Exchange wird unterstützt von Pro Helvetia und KAUST.
Eine Veranstaltung in Kooperation mit Department Design der ZHdK.
Three Months in the Lab
Of Trials and Errors
Location: KAUST, level 0 Auditorium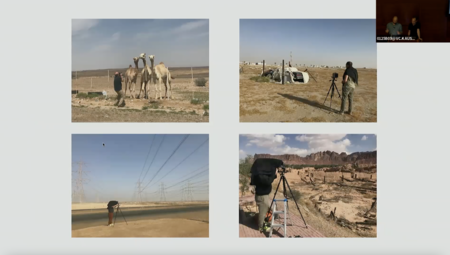 ****
24th April, 12 - 1pm
Swiss artists Taiyo Onorato & Nico Krebs will give a short overview about what paths they followed during their 3-month residency at KAUST.
With photographs and videos, they will illustrate the tales of what they found, from magic hidden rooms to ghostly dead ends.
About the artists: 
Swiss artists Taiyo Onorato and Nico Krebs (both born in 1979) have been working together as a duo since they first met at Zurich University of the Arts in 2003. Their diverse projects are evolving around photography, also involving sculpture, installation, film and book publishing. Their work has been shown internationally in many galleries and cultural institutions, among them solo shows at MoMA PS1 NYC, Kunsthalle Mainz, Foam Amsterdam, Fotomuseum Winterthur, Kunsthaus Aarau, CAC Cincinnati, Swiss Institute NY, LeBal Paris and KINDL Centre for Contemporary Art, Berlin.
"For Taiyo & Nico, photography is more about asking questions than finding answers. Their extensive journeys are motivated by socio-political and environmental interests, as they confront preconceptions, mythologies, and the impossibility of conveying physical and emotional experiences using conventional documentary methodologies. Expanding the trope of the photographic road trip, they cultivate experimental strategies to interpret the places they visit and construct narratives. The duo's explorations focus on capturing regions in a state of transition, resulting in unique photographic cartographies grounded by the medium's analogue traditions " - Bonnie Rubenstein
Past Events
Event Archive
2022
2021
2020
2019
2018
2017
2016
2015
2014
2013
2012
2011
2010
2009