Lorenzo Vanessa
Artist Name
Lorenzo Vanessa
Residency Program Title
artists-in-labs South African - Swiss Residency Exchange
Institute Lab Title
South African Astronomical Observatory SAAO
Artistic Background
Design, Biology, Media
Scientific Discipline
Astronomy
Gallery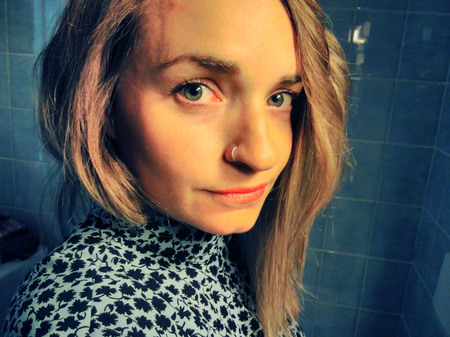 Biography
Biography
Vanessa Lorenzo (*1985 in Barakaldo, Spain) lives and works in Lausanne. She holds an Engineering Degree in Product Design (Mondragón Unibertsitatea, 2008) a Post-Grade in Product Conceptualization and Development (Elisava, Barcelona, 2010) and a Master of Media Design (HEAD-Genève, 2016). Besides her artistic and design practice she is an independent researcher at Hybridoa and co-president of the Hackuarium biohackerspace in Renens. She organizes collaborative workshops about critical, speculative and biological design, often with Hackuarium, Utopiana Geneva or Hackteria. She also collaborates with the Open Science School (CRI, Paris) and EFPL (Bioinspired Lab).
Her practice is situated at the intersection of Media, Design and Biology. She creates fictional scenarios to contextualize the use of technology and DIY Biology through imagined objects; hybrid ecologies that usually embed the radical poetry of the more-than-human in order to affect the perception of our environment. She researches about the potential of design to influence the social imaginary. Based on that research Vanessa seeks to discover and develop non-anthropocentric landscapes and alternative futures. Also, she nourishes (from) and believes (in) the "middle-ground" (communities of hackers / artists / citizens working in alternative spaces), that, from Vanessa's point of view, has the power to subvert the dominating role of traditional science and technology spheres. Vanessa believes that this could lead to a more inclusive knowledge production.
Project
Vanessa joins the team of the South African Astronomical Observatory SAAO in Cape Town and Sutherland to work on her artistic project.
Website
www.vlorenzolana.myportfolio.com